Filling and Sealing Expansion and Isolation Joints in Concrete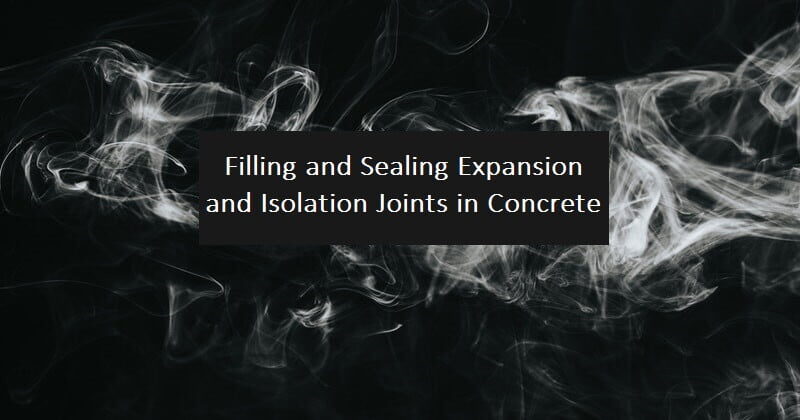 Last updated on September 23rd, 2022
Although expansion and isolation joints are two different types of joints, being different in terms of their function, purpose, and configuration, their filling and sealing system is often similar. Besides, both types of joints extend to the full depth of the element, and are considered as movement joints. But before getting into the sealing details, let us first illustrate the components of the filling and sealing system of a typical expansion/isolation joint.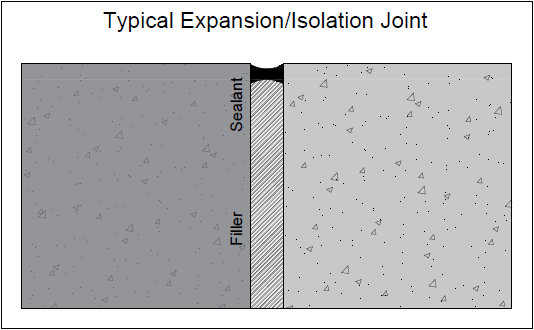 Basically, expansion/isolation joints represent a full depth gap in an element, which allows them to serve their intended function. Typically, this gap contains a compressible filler and a flexible sealant. However, other components such as waterstops, bond breakers, backup materials, and semi-rigid joint fillers are also sometimes integrated.
The purpose of a filling and sealing system in expansion and isolation joints
In such joints, a filling and sealing system can have various purposes and benefits. In fact, each component has a different function, and can contribute to the overall performance of the system as a unit. For this reason, we will briefly address each component first, then explain the purpose of a sealing system.
The purpose of the main components of a filling and sealing system in expansion/isolation joints
The components of a filling and sealing system in such joints may include compressible fillers, waterstops, bond breakers, backup materials, semi-rigid joint fillers, and joint sealants. In general, these systems consist of a compressible filler, in addition to one or a combination of the other components.
Compressible fillers
Compressible fillers are mainly preformed materials which serve two main purposes. First, they are essential in forming the joint. And second, they aid in preventing incompressible materials, such as debris, from entering the joint. Also, they can sometimes provide support for the sealant.
Waterstops
Waterstops are rigid or flexible preformed sealing materials which, as their name implies, help in preventing water from passing through the joint.
Bond breakers
Bond breakers are materials, including tapes, foils, papers, and some backup materials, which prevent the sealant from adhering or bonding to a surface.
Backup materials
A backup material is a component which serves four main purposes. First, it helps in controlling the depth of the sealant, and thus providing an adequate shape factor. Second, it aids in achieving an ideal shape of the sealant (e.g. horizontal hourglass shape). Third, it provides support for the joint sealant. And fourth, it simplifies tooling. In addition, many backup materials also serve as bond breakers.
Semi-rigid joint fillers
Semi-rigid joint fillers are materials that serve two main purposes. These include preventing incompressible materials from entering the joints, and protecting the joint edges from impact loads especially with hard wheel traffic.
Joint sealants
Modern joint sealants in expansion and isolation joints are mostly field-molded elastomeric materials or preformed seals. Their main purpose is to prevent the intrusion of incompressible materials and water to the joint, while being able to accommodate to movement cycles.
The main purpose of a sealing system in expansion/isolation joints
Sealing systems in expansion and isolation joints serve in preventing water and foreign materials from entering the joint, or passing through the joint, which can create problems and even affect the integrity of the structure.  
Procedure of installing a typical sealed expansion/isolation joint
Install a preformed filler during the forming process prior to pouring concrete. This filler should cover the full depth. However, for this system, you should consider the required space for the application of the sealant on top. Hence, a portion of the filler's top requires removal after pouring concrete. In fact, there are three methods for creating a uniform depth for the sealant. These include:
Pre-scoring the filler material to the desired depth, to be removed after pouring.
Using a wooden strip of the desired depth on top of the filler, to be removed after pouring.
Or simply using a filler with a removable top portion.
After concrete hardens enough, remove the top portion of the filler.
Then, prior to applying the sealant, generally not before 28 days, prepare the wall surfaces of the joint.
Install a backer rod if necessary to achieve an ideal shape factor.
If the sealant can adhere to the material below it, apply a bond breaker first.
Afterwards, protect the adjoining surfaces with tape to avoid staining.
And finally, apply an adequate elastomeric sealant such as polyurethane, polysulfide, or silicone. On horizontal surfaces, you can apply a self-levelling product. Whereas, on vertical or inclined surfaces, you can apply a non-sag product. Then, tool the sealant surface when necessary.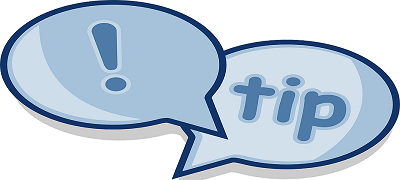 Tips:
Asphalt impregnated or similar filler materials may not be compatible with some sealants (as they can absorb chemicals from the filler material impacting their adhesion). Also, such fillers may not have sufficient compression and can sometimes extrude. Thereby, do not use such filler materials in expansion/isolation joints when sealing is necessary.
Do not use elastomeric sealants in joints subject to hard wheel traffic, which can cause edge spalling due to impact.
Semi rigid and rigid fillers can be beneficial in protecting edges from impact loads of hard wheel traffic, but their lack of elasticity can limit their effectiveness in sealing expansion/isolation joints of considerable movements. Instead, armored edges or special covers can be used along with elastomeric sealants.
Apply the sealant at the "neutral state" of the joint, or the average temperature of the surface.
Surface preparation of the joint is crucial for a satisfactory performance
Surface preparation is important especially when sealing with a field-molded sealant. In fact, such sealants function by adhering to the walls of the joints, while being able to stretch and compress to accommodate to the movements. In addition, even preformed sealants which do not function by adhering to the walls of the joint may also require surface preparation. For example, if the walls of the joint are uneven and having spalls or loose materials, surface preparation is necessary.
Briefly, joint surfaces must have a suitable profile, cleanliness, and soundness, and must be free of contaminants, defects, loose materials, and any other materials which can negatively affect the bond or penetration of the sealant when necessary. In addition, an oil-free compressed air cleaning is generally used as a final cleanup.
Maintenance
Joint sealants in expansion and isolation joints, similar to other types of joints, will eventually require maintenance in order to keep a successful seal. However, the type, extent, and rate of maintenance depend on the quality, exposure conditions, and type of sealant. However, the use of adequate joint sealants for the exposure conditions, in addition to a proper application, can help in limiting their failure modes, and thus their maintenance.
But is sealing always required in expansion and isolation joints?
In general, not all joints require sealing, but it is always preferred. Mainly, if an isolation joint is not exposed to water, and if aesthetics, cleanliness, and other factors are not of a concern, a filler is sufficient as long as it keeps incompressible materials from intruding. However, a sealant is usually a must in such joints when subject to wet conditions, or in hygienic areas. In such cases, a proper sealant protects from the intrusion of water and foreign materials, and provides a long lasting seal while accommodating to movements. Otherwise, various problems can occur which can be deteriorating and expensive to fix.
Problems
The main cause behind problems in expansion and isolation joints is the intrusion of incompressible materials and/or water. These problems include edge spalling, slabs riding up, joints peaking, and corrosion. Specifically, when incompressible materials enter such joints, they reduce their effectiveness and can restrict their movements.
Bibliography
(2018). Concrete Pavement Joint Sealing/Filling. 9450 W. Bryn Mawr Ave., Suite 150, Rosemont, IL 60018: American Concrete Pavement Association.
Kelley, G. S. (2003). Specifying Joint Sealants for Concrete Repair. Concrete Repair Bulletin.