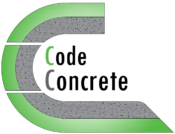 The Team
We are a team of engineers, researchers, and technicians, specialized in the field of construction materials and technologies, with focus on concrete and cement-based composites. Besides, our engineering team is mainly comprised of civil engineers with expertise in structural engineering, construction materials, quality control, material testing, material chemistry, failure analysis, troubleshooting, and waterproofing systems. Also, our research and development team is continuously conducting research on various aspects to help develop the concrete industry.
Scope of Work
Code Concrete is a company that provides services related to construction materials including mix designing, materials and composites testing analysis, product development, contracting, and supervision. In fact, we provide our services relying on solid science, international codes/standards/guidelines, studies and research, and experience.   
Why us?
At Code Concrete, we approach every project as a new challenge. Consequently, we always work with passion and strive for satisfaction to deliver the best solutions. Besides, our engineers study concrete at a molecular extent, and can get the most out of each material being used based on solid science. In fact, we use our various skills, expertise, and perspectives to creatively find solutions. In addition, we are always up to date with the latest technologies in our field. Hence, we aim to deliver the best solutions in this field.
Who Do We Deliver Services To?
We deliver services to ready mix concrete plants, contractors, engineers, research centers, construction materials companies, governments, precast concrete manufactures, students, home owners, and we welcome everyone! So feel free to contact us for an inquiry or question.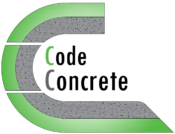 About
Code Concrete is a well reputable materials science and engineering company. We provide various services related to research and development, specializing in the science of concrete and cement based composites. Specifically, we design, test, inspect, analyze, and deliver integrated solutions and high value services with innovation and precision.