Where, How, and When Was "Concrete" Invented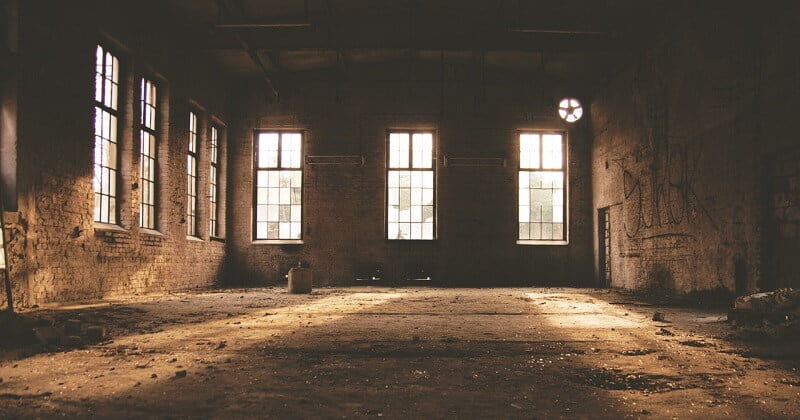 Last updated on March 22nd, 2022
People often ask how and when was concrete invented, who created it first, and what were ancient "concretes" made of?
The answers are complex since different civilizations produced different concrete-like materials and binders. However, most of them produced primitive cements by crushing and burning gypsum and limestone. The formation of ancient crude mortar was basically the principle of mixing these primitive cements with sand and water to become a plaster-like binding material used to adhere stones or bricks to each other. Through time, and with the developments in this field, these primitive materials were enhanced and combined with other materials, which eventually advanced into modern concrete.
Nature invented the first deposits of cement
Estimated to about twelve million years ago, the spontaneous combustion under the earth's crust caused reactions between limestone and oil shale to produce natural "cements". Researchers discovered the oldest natural deposits of cement in Palestine.
The discovery of the oldest "concrete"
So when was concrete invented?
Amazingly, the oldest "concrete" dates back to about 7000 BC. This "concrete", unlike the modern one, contained quicklime as a binding constituent instead of the modern cement.
In about seven thousand years Before Christ (7000 BC), ancient builders constructed a concrete floor in Galilee. Excavators uncovered this floor during the excavation for the construction of a road in Southern Galilee in about 1982. Researchers found that this composite consisted of quicklime, stone, and water.
Egyptians invented their own "concrete"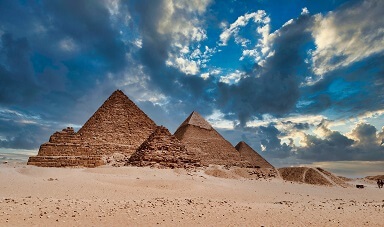 In about three thousand years Before Christ (3000 BC), Egyptians used a concrete-like material in the construction of the pyramids. They mixed gypsum mortars and lime and mud mortars with straw in order to bind bricks. In the construction of the Great Pyramid of Giza, they used about five hundred thousand tons of mortar. They used this bedding mortar to bind stones, which formed the visible surface of the finished pyramid.
Chinese invented their own "concrete" using sticky rice
At about the same time, Chinese produced another form of "mortar" to build the Great Wall of China. Researchers confirmed that the main constituent in this composite is glutinous, or "sticky rice".
Middle Eastern builders invented the actual predecessor to concrete
In about one thousand three hundred years Before Christ (1300 BC), Middle Eastern builders used a thin damp layer of burned limestone as a coating on pounded-clay home walls. This coating formed a hard protective layer.
Ancient Greeks also made their own "concrete"
By five hundred years Before Christ (500BC), ancient Greeks started making lime based mortars. They used these relatively weak mortars as a binder between stones and bricks and as a rendering material over porous limestone. These mortars consisted mainly of limestone which slowly hardens when reacting with carbon dioxide naturally.
Romans invented their mighty Roman concrete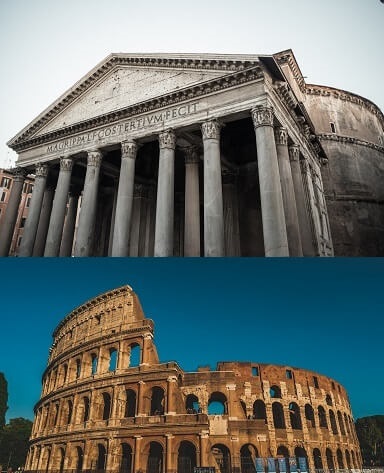 In about two thousand years ago, Romans also used an early-form of concrete to build the Colosseum and the Pantheon in Rome.
Romans used small gravel, coarse sand, hot lime, water, and possibly animal blood to form this composite. In addition, they added horse hair to the mixture in order to improve its properties. Roman concrete was an evolved form compared to previous concretes. They used natural reactive volcanic sand called "harena fossicia" for structures that required durability. In addition, they used "pozzuolana", a volcanic ash, for marine structures and those exposed to fresh water. "Pozzuolana" and "harena fossicia" are true cementitious binders, which react chemically with lime and water. Moreover, Roman's manufactured artificial pozzolans, such as calcined kaolinitic clay and calcined volcanic stones, which proved their immense knowledge in this field at that time.
However, after the fall of the Roman Empire in 476 AD, concrete technology crawled backwards. But not until 1414, when an Italian scholar found manuscripts describing the technique of manufacturing pozzolan cement. This triggered the interest of research and usage of this material in construction.
When was cement invented?
John Smeaton's cement invention
Before the invention of Portland cement, a huge evolvement in concrete took place when John Smeaton invented a more modern technique for manufacturing hydraulic lime for cement. He heated clayey limestone until it turned into clinker, then ground it into powder. This hydraulic lime was then used in the rebuilding of the historic Eddystone Lighthouse in England.
Joseph Aspdin's Portland cement invention
In 1824, Joseph Aspdin, an English bricklayer, invented cement by burning pure limestone to lime, mixing it with specific amount of clay, and then wet-pulverizing the mixture. It is then dried, crushed, calcined in a kiln, and finally ground to powder. Aspdin named the product Portland cement because when set, it resembled Portland stone, which is a high-quality stone quarried in Portland, England. This invention laid a base for today's Portland cement. The first widespread of this product was in England and France between 1850 and 1880.