Top 30 FAQ: Stamped Concrete Designs, Cost, Maintenance, and More!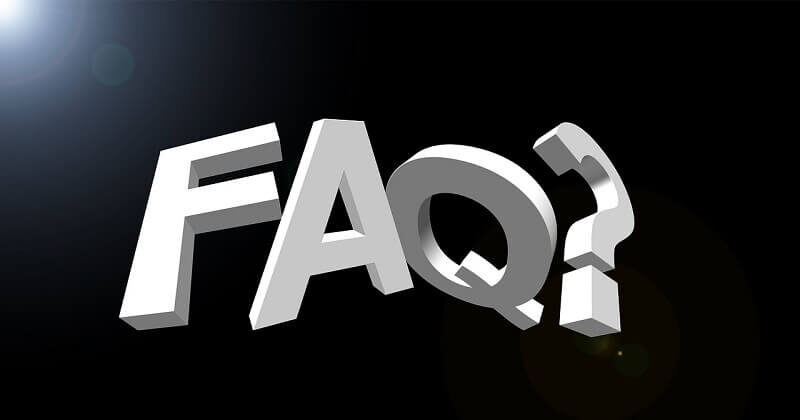 Last updated on March 23rd, 2022
What is stamped concrete?
Stamped concrete is a concrete that has a special decorative finish, with various patterns, textures, and colors. This concrete can look like natural stone, wood, bricks, tiles, etc… .
How stamped concrete is done?
In brief, the process of stamped concrete designs includes the coloring, pouring, stamping, and detailing. The following article, "Stamped Concrete: All You Need To Know", explains the steps for stamped concrete in details.
How realistic does it look?
In general, stamped concrete designs look very realistic to most people. However, how realistic they look depends on several factors such as the colors, textures, patterns, joints, type of sealer, and others. But obviously, engineers or people who work in the industry can easily distinguish stamped concrete from what it resembles.
Is it expensive?
The average cost of basic stamped concrete designs range from $12 to $16 per square foot. However, depending on the patterns, textures, colors, concrete volume, shape, region, and type of sealer, the cost can be as low as $8 to as high as $30 per square foot.
But is this actually expensive?
It depends what you are comparing it to. Stamped concrete is certainly more expensive than plain concrete. However, it is often less expensive than the material it resembles. For example, a stamped concrete patio that looks like natural stone is often less expensive than a real natural stone patio.
Is stamped concrete cheaper than pavers?
Stamped concrete vs pavers cost:
The cost of stamped concrete and pavers is generally very close, with the pavers being slightly more expensive, considering the basic initial cost of both. Of course, the cost may vary depending on the designs, patterns, finishing, textures, colors, size, etc… .
However, to make a reasonable cost comparison between the two, it is important to consider the long-term cost with the regular maintenance and possible problems. In brief, since both require sealing and regular maintenance, the long-term cost comparison lies on the quality and exposure conditions that might lead to repairs. Usually, repairing stamped concrete is more complex and expensive than pavers. However, pavers often require repairs such as re-leveling due to settlement, refilling of joints with sand, and removal of plant growths between pavers. Usually, this happens when the quality of the sub-base and preparation practices are not adequate.
What is the cost of a stamped concrete patio? How much does a 12 x 14 feet patio cost?
The cost of stamped concrete can range from $8 to $30 per square foot. However, the average cost is between $12 and $16 per square foot. Hence, a 12′ by 14′ patio can cost on average between $2,016 and $2,688, and generally between $1,344 and $5,040, depending on the design, shape, patterns, colors, textures, slab thickness, type of sealer, etc… .  
Is stamped concrete durable?
Stamped concrete is very durable and can last a lifetime with proper design and maintenance. Its durability also depends on the ground preparation, concrete quality, finishing practices, curing, weather and exposure conditions, and maintenance.
Is it worth it?
Yes, certainly. Stamped concrete is often budget friendly for the decorative touch it gives to your property. Thus, it can help in increasing the return on your investment.
Can stamped concrete get wet? What if it rains during the installation process?
If it rains during the pour, stamping process, or even shortly after, the consequences could be disastrous! This can affect the color, texture, pattern, and durability of the surface. Thus, contractors often re-schedule such works if there is any weather uncertainty or possibility of rain. Or, they take their precautions and protect their working site or area from rain.
How slippery is it?
Stamped concrete by itself is not usually slippery, since in addition to its concrete surface, it has patterns and textures. Also, even most of the film-forming sealers are not slippery by themselves. However, with water or oil, sealed stamped concrete can be slippery. Hence, in applications sealed with a film-forming sealer, and were slipperiness is a priority, such as driveways and pool decks, it is important to consider the pattern density and the use of skid-resistant additives.
Is stamped concrete slippery around a pool?
As we previously explained, this concrete is not usually slippery by itself. However, having water or oil on top of a film forming sealer, it can be slippery. In addition, various other factors can affect the slipperiness of a stamped concrete design including its pattern's shape and density and its texture. Hence, it is important to consider these factors and also choose the right sealer for a stamped concrete pool deck.
Is it slippery in winter?
The answer is, it depends. There are many factors that can influence the slipperiness including the stamped concrete designs, pattern density, pattern depth, texture, and type of sealer. In addition, it also depends on the application. For example, a stamped concrete driveway which is sealed with a film-forming sealer can be slippery in winter considering its slope and the exposure to water and maybe oil. Hence, in such applications, it is important to consider the pattern, texture, type of sealer, or even the addition of a skid-resistant additive.
Is stamped concrete good around a pool?
In fact, it can be a great and budget-friendly option for a pool deck, especially with proper installation and maintenance to ensure a great appearance, safety, and durability.
Can I stamp an existing concrete patio? Or can stamped concrete be resurfaced?
Yes, you can stamp an existing concrete patio by adding a stamped concrete overlay. However, it is important to check the condition of the existing concrete and to consider the bond between the two surfaces.
Can I hand-color or paint a stamped concrete patio? 
Yes, hand-coloring is an option and many contractors do offer this service. Also, you can change the color of the existing stamped concrete.
Can it be re-stained?
Yes. An existing stamped concrete surface can be re-stained when following a proper procedure.
First, remove any coating or sealer off the concrete, either chemically with a sealer stripper, or mechanically. However, it is important not to damage the concrete surface.
Second, wash and thoroughly clean the surface from any residue and dirt.
Third, after the surface has dried enough, you can re-stain it with an acid stain on one or two applications, or even more for a darker or richer finish.
Fourth, neutralize the surface. This step is essential to ensure a proper finish for your newly stained stamped concrete.
Fifth, after the surface has dried enough, seal it with the adequate type of sealer.

Why seal stamped concrete? And what happens if I do not seal it?
Sealing stamped concrete designs is a vital part of its maintenance. The sealer plays a major role not only in maintaining or enhancing the color and appearance of your concrete, but also in protecting it from chemicals, water ingress, and ultra-violet radiations. In general, non-sealed stamped concrete is more susceptible to color fading, efflorescence, corrosion, staining, dusting, reduced lifespan, cracking, and others. However, it mainly depends on the exposure conditions and application.
How long does it last? The colors, patterns, and the concrete itself?
Stamped concrete can last very long depending on several factors. The quality of the concrete itself and the proper maintenance can significantly reduce repairs, cracks, color fading, stains, etc….  For example, concrete sealers play a major role in maintaining the appearance and the quality of concrete. Further information about the maintenance of stamped concrete is available in the "Stamped Concrete: All You Need to Know" article.
What is the best type of sealer for stamped concrete?
Choosing the type of sealer for stamped concrete is critical for appearance, safety, and performance. In fact, different stamped concrete applications may require a different type of sealer. Hence, to thoroughly understand which types of sealers to use for your application in general, which is also applicable for stamped concrete, you can check out our article "Which Concrete Sealers are Best for Patios, Driveways, Pool Decks, and Garages".
Also, you can find out how to choose the ideal sealer for concrete floors in general in the following article, "How to Choose the Best Sealers for Concrete Floors".
When is stamped concrete sealed?
In general, you should seal your concrete at least after 28 days. However, you can apply products that act as a curing compound and as a sealing compound at the same time (cure and seal products) as soon as you finish stamping works and detailing.
How can I clean stamped concrete? Can it be power washed or pressure washed?
A properly sealed stamped concrete is usually easy to clean, simply with water. In fact, frequent proper cleaning can prolong the life of your stamped concrete designs.
It is preferred not to clean with a pressure washer very often, but only once or twice a year if needed. Also, it is okay to use mild detergents or soaps that do not cause any damage to the sealer. However, high pressure washing or strong chemicals and acids can damage the sealer and eventually the concrete.
Does stamped concrete crack?
Stamped concrete, like any other concrete, can crack. However, proper installation and well-designed joints can significantly control cracking.
Can it be repaired or fixed?
In general, stamped concrete repairs are not easy but complex. However, it depends on the type of damage that needs repair and on the complexity of the stamped concrete design. Some damages can be non-repairable and may require resurfacing. Usually, minor shrinkage cracks, crazing, pop-outs, and wear marks can be patch-repaired and color-matched to a certain extent. However, major damages or texture damages are mostly non-repairable.
Can we use fiber reinforced concrete for stamped concrete?
Yes, definitely. In fact, fiber reinforced concrete is widely gaining its interest between the stamped concrete contractors, due to its higher resistance to shrinkage cracking. Thus, contractors can provide a higher quality product, and be less worried about shrinkage cracking, excessive bleeding, and other problems that can affect the appearance and quality of concrete.
Is stamping only performed on horizontal surfaces or can a wall be stamped for example?
Yes, stamping is suitable for both horizontal and vertical surfaces.
What are the stamped concrete colors?
The stamped concrete colors are usually composed of a base color and an accent color.
The base color or the primary color:
Adding a pigment to the concrete while mixing (integral color), or broadcasting a color hardener to the surface of concrete give the base color.
The accent color or the secondary color:
Using a colored mold release agent gives the accent color to the surface, which enriches the combination of colors.
You can find out more about the colors and coloring methods of stamped concrete in the following article, "Stamped Concrete Colors: The Ultimate Guide to Coloring Methods". 
What is a wood plank pattern, or stamped concrete wood?
A wood plank stamped concrete design is basically a stamped concrete that looks like wood. Interestingly, this finish has the appearance of wood and the durability of concrete.
What are some popular patterns?
Cobblestone.
Slate.
Flagstone.
Fieldstone.
Wood plank.
You can find out more about the most popular stamped concrete patterns in the following article, "Stamped Concrete Patterns: The 8 Most Popular Patterns".
Can the joints follow the fieldstone pattern, not in straight lines, so they do not affect the appearance?
Usually, we do not recommend having joints that follow a fieldstone pattern on stamped concrete; it is often a bad practice. In fact, such joints are only suitable for movements that are perpendicular to the joint. However, they will interlock with any movements that are parallel to the joint and transfer stresses, causing cracks. 
Nevertheless, such joints are suitable only if well-designed. Well-designed joints would have adequate dimensions, width and depth, and spacing.
Why is my concrete driveway losing its shininess? It is only about three years old and sealed.
Usually, what gives shininess to sealed stamped concrete designs is the sealer itself. In most cases, you can restore the shininess of stamped concrete by resealing it. Also, if the contractor sealed your concrete three years ago with a basic quality acrylic sealer for example, it may be time to reseal it not only to restore its shininess, but also to protect and seal the concrete.
You can read more about acrylic sealers for stamped concrete in the following article, "The Best Acrylic Sealers for Stamped Concrete: All You Need To Know".