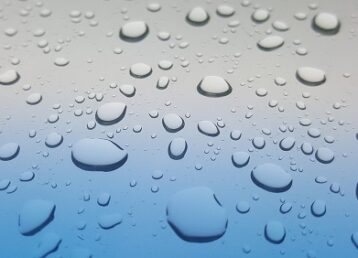 Waterproofing Consultation & Contracting Service
Waterproofing is the process of making an object waterproof through the application of a coating or impervious layer.
Our waterproofing service
If you are wondering which waterproofing system is best for your project based on budget, quality, weather and exposure conditions, project location, surface conditions, environmental impact, etc…, Code Concrete has a wide experience in this field.  
We provide the best waterproofing solutions and systems for your project, as well as their installation/application. 
At Code Concrete, we offer waterproofing solutions for various applications including:
Roofs (steel/concrete).
Balconies.
Terraces.
Under-tiles.
Above-tiles.
Gardens.
Retaining walls.
Water tanks.
Planter boxes.
Cladding.
Basements.
Swimming pools.
Wet areas (bathrooms, kitchens, utility rooms, etc…).
And we have a wide experience with hot-applied bituminous membranes, cold-applied bituminous membranes, thermoplastic membranes, EPDM membranes, PVC membranes, bituminous coatings, resin-based coatings, polyurethane coatings, acrylic coatings, cementitious coatings, crystalline coatings, and rubberized asphalt.
Choosing the ideal type of waterproofing system and materials
There are various types of waterproofing systems and materials, in which each has its advantages and disadvantages. Also, each application requires assessing different factors and parameters in order to choose the adequate material and waterproofing system. At Code Concrete, our waterproofing service helps in selecting the ideal system for your specific application.
Water leakage and inspections
When it comes to water leaks, it is crucial to properly inspect the issue. In general, professional inspectors not only look for common signs, damage, and use their experience to determine the problem and its solution, but also rely on special tools, equipment, and tests. Hence, at Code Concrete, we use various techniques and equipment to detect leaks including electronic scanning systems, special cameras, and moisture testers, in order to pinpoint the issue and specify the ideal solution. In addition, we always try to keep up to date with the latest technologies and standards in this field.