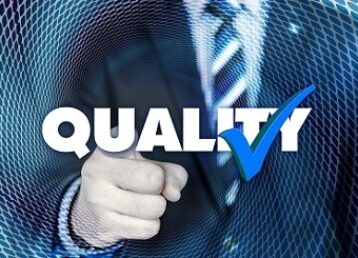 Monitoring Ready-Mixed Concrete Plants Service
We provide a variety of monitoring services for ready-mixed concrete plants in order to optimize and maintain consistency in the quality of products and avoid usual production faults.
Monitoring ready mix concrete plants
Our team offers technical services including:
Inspections in accordance to well-recognized guidelines and standards.
Technical support with the operations of the plant.
Review of mix designs and proportions.
Development of special mixtures or products.
Optimization of mix designs to meet certain goals.
Analysis of laboratory and on-site tests.
Technical consultancy.
Quality control on products.
Also, we provide a special services package for ready-mixed concrete plants that suffer from inconsistency in materials from the source/supplier in order to properly adjust and optimize their mix designs based on the quality and properties of mixing materials, which includes a frequent or follow-up on:
Material testing analysis.
Product testing analysis.
Mix designing.
Inspections.
Operations support.
And more!
Quality matters
Quality is crucial when it comes to ready mix concrete. Besides, it is always important to comply with certain standards. Hence, at Code Concrete, we can assist in helping the plant meet these standards. Our monitoring and consultancy services can cover various aspects including operations, production, quality control, testing, storage, delivery, tickets, and submittals. Besides, it is important for a plant to operate as efficient as possible, not only to deliver high quality products, but also to increase its profit.
In addition, we offer services related to mix designing or proportioning. Specifically, we can help in developing, reviewing, and/or optimizing concrete mixtures to meet specific goals. In fact, this is a vital part in ready mix concrete plants, where performance, cost, environmental impact, sustainability, quality, and consistency are key factors. Hence, proper mix designing can not only help in meeting performance requirements, but also increase the profit, reduce the carbon footprint, etc.